Browser Brawls - Web Joke
»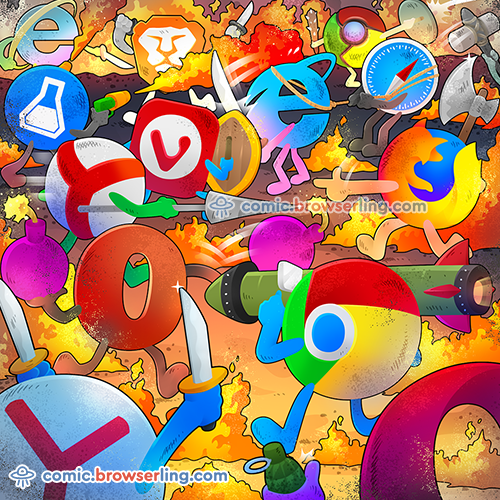 The browser fight still goes on! Internet Explorer and Edge are fighting Firefox, Safari, Chrome, Opera, Beaker, Brave, Yandex and Vivaldi. Who will be the winner?

For more CSS jokes visit Browserling's weekly comic about programmers, web developers and browsers at comic.browserling.com. New comics every week!

PS. We love our fellow PicturePushers. Use coupon code PUSHLING to get a discount at Browserling!
Comments
Add Comment
Please login to add comments!